I can't wait to be your host in my village from Negrești - Neamț County. Visiting the theme park is guided by my elves, in groups that can not exceed 20 people for each time slot. The duration of a tour is 30 minutes.
To avoid unpleasant situations (to come from a great distance and not find places, to promise your child or grandson a meeting with Santa Claus and there are no places available on the day and time you arrive in Santa's Village, we recommend that you use our platform where you can buy the access card on the day and in the desired time slot! It is a modern and safe way to book. Everything is simple.
If you choose to purchase an access card for a certain day and time, please respect the time you made the appointment and do everything necessary to make sure you arrive at least 30 minutes before the time you have selected. We need to respect everyone who has made appointments just like you and make sure that everyone enters the theme park at the scheduled time.
We cannot allow the creation of crowded groups or non-compliance with the order and hours of visiting. We are not responsible if you do not arrive at the time you purchased your access card and this is not a reason for a refund. We can reschedule your visit ONLY within the space available.
Operating hours:
Monday - Closed
Tuesday, Wednesday, Thursday, Friday: 10.00 AM - 19.00 PM (lunch break 13.00 PM - 13.30 PM)
Saturday and Sunday: 10.00 AM - 09.00 PM (lunch break 13.00 PM - 13.30 PM)
Prices
Adult - 70 lei / Child - 50 lei (children up to 2 years old have free access)
Grupurile organizate (30 copii/însoțitori) au reducere de 50% în zilele de Marți, Miercuri, Joi și Vineri.
Bookings
Please select correctly in the appointment form the number of people who will accompany you during the visit to Santa's Village. The number of people you can choose may be lower than you need, in which case you should look for another time slot in which the number of people you want is available. As I said before, visiting the theme park is done in groups that cannot exceed 20 people.
Iassure you of all my appreciation and love!
Once upon a time… there was a generous old man, longing for the duke and full of gifts. It was a small flock enchanted by flying reindeer. And there were Christmases, Christmas, elves and fairies. And they all lived in a small village. In Lapland there was originally the Village. Then, Santa Claus (because it's about him!) Decided that his bones, which began to feel rheumatism, needed a milder climate. So he decided to make a new residence in Romania, in Moldova, in the commune of Negrești, in Neamț County.
It is close to the city of youth, Piatra Neamț. The historian Târgu Neamț, with the Neamț Fortress and Ion Creangă's Humulești, is also a stone's throw away. The monasteries of Agapia, Văratec, Neamț, Horaița, Sihla, Horăicioara, Almaș, Bodești, Sihăstria and Secu are in the vicinity. And many other wonderful places. So, those who will come to meet Santa Claus at his house, can be his guests for several days and can make countless trips and hikes. In addition, they can participate in various events, they can visit the neighboring Village of Stories, they can leave with souvenirs and special memories.
Our journey to the Magic Land of Santa Claus starts at the Ticket Office. Well, it's not like it used to be. Tickets are no longer tickets, but access cards. Santa also had to modernize, but he didn't stay in the mists of time. And, in order to feel that we are entering the story, you will also receive a magic disc. Keep it carefully, because it will let you know when you can enter the Enchanted Gate. You will also receive other gifts, which you will discover with the purchase of the access card. Some of them will help you write to Santa. Others, always remember fondly this wonderful visit. All you have to do is wait for the Magic Disc to let you know that you can start the wonderful journey to Santa's Village…
The magic place
where you can write
to Santa
You have time, before you start visiting the Village, to stay a few minutes in a place where you can write to Santa Claus. All year you thought about what to ask for. It's time to recap and put your wishes on paper. If you are too young and still can't write, ask your mom, dad, little brother, sister, cousin, cousin, grandmother or grandfather to help you. Such a chance cannot be missed in any way. You are two steps away from Santa Claus, and the mailbox in which you will put the letter is the safest in the world.
A leprechaun takes the letters several times a day and they arrive first in the Post Office, and then in Santa's Office. They cannot get lost (as happens by regular mail) and cannot be damaged. Here everyone takes the utmost care that the smallest wishes reach Santa safely. Write with confidence to Santa Claus and - if you know you were good - wait for the gifts next to the decorated Christmas tree at home!
Entrance gate to the
Village of Santa Claus
After putting the letters in either the first or the second mailbox, we arrive at the Gateway to Santa's Village. A trusted leprechaun, sent by Santa himself, greets us with a wide smile. We must hand over the Magic Disc to him, so that the spell of entering the Village can be fulfilled.
That's why we have to be very careful with this disc. Without his magic, entry into the story will not be possible. We will meet with our traveling colleagues and - once you enter the Enchanted Village - we will discover another mailbox. It's for those who either forgot to submit the letter to the first box, or decided harder. Well, from now on the leprechaun will take us on dream paths, among the fir trees full of energy, perfume and beautiful stories…
Elves are cheerful and light-loving beings. That is why, in the whole Village of Santa Claus, there are extremely many lights and everything is very colorful. For the first time, the Leprechauns did not agree that Santa Claus had come to the lands where they lived. They looked at him a little crookedly and didn't really talk to him. But when they saw that the Old Man was looking at them gently and giving them gifts, they improved and began to come and give him a helping hand. Later, they built a nice house so that they would never stay away from Santa Claus. They learned to make toys, to pack them and to follow Santa everywhere. I almost read her thoughts and fulfill all her desires. They love him immensely and feel wonderful in their chic and kind house.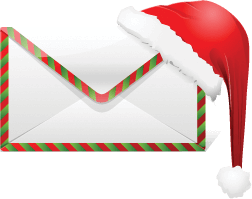 One of the places with a lot of activity in the Village of Santa Claus is the Post Office. Hundreds of letters from around the world are received here daily. There are elves and Christmases who sort the letters and put them on countries and geographical areas. They also look for the name in the Book of Good Children, to tell Santa everything he wants to know about each child. You should know that there are birds and animals that go unnoticed in everyday life, but that follow what the child does: if he eats everything, if he is polite, if he learns well. If all goes well, his name is written in the Book of Good Children. When you arrive at the Post Office, don't forget, dear friends, to ask for a stamp to be put on you, so that you have another wonderful memory!
Well, we have reached a place that all children on the planet dream of: the Toy Workshop. So that on Christmas morning you can find in gifts, in addition to sweets, clothes and books and the long-awaited toys, elves, helped by Christmas and fairies, build various toys. Carefully and lovingly made, the toys finally receive a little powder from the Fairy dust and thus become magical.
All the toys that pass through Santa's sack are enchanted and must be kept sacred at least until next year, when Santa Claus will arrive again. In fact, the nice old man thinks of all the toys and says who each one should be made for. Everyone who works in the Toy Workshop has clean and beautiful children's souls.
Santa Claus had several houses during his long life. He started from Nazareth, where he had a big house. In fact, it seems that the stable in which the Mother of God gave birth to the baby Jesus belonged to her. From there he began to prepare gifts and give them to children. He learned to make those around him happy. Then, after so much heat, he decided to move to Lapland. There he slaughtered a flock of reindeer, from which he chose those to be harnessed to the sleigh. He made a beautiful house, equipped with everything necessary for living.
And so, after several centuries spent in the frosts of Lapland, Santa decided to settle in a country with a temperate-continental climate. He chose Romania and, helped by hardworking people, elves, elves, fairies, Christmas and Christmas girls, made of hundreds of years old materials, he built this proud house, which you have now entered. It always smells of cinnamon, and various tea specialties, brought from all over the globe. All things are carefully cared for and bear the luster of the passage of time. There is peace and quiet here. Only the ticking of the clock that counts the moments until the Great Night of Christmas Eve is heard… Walk carefully and with emotion in the house! Good Santa is waiting for you…
When he is not resting in his house full of joy, Santa Claus works in his office. Either read the letters selected by the elves, or look in the Magic Book to see what the children under the observation of Christmas and Christmas are doing, or make sketches for new toys that will be made in the workshop. The office is full of framed letters, diplomas and newspaper clippings from around the world. In addition to everything he keeps in his enlightened mind, he asked the elves to collect everything related to his passage around the globe year after year.
Don't touch anything, dear friends! Santa cares a lot about all his things and would immediately notice if something like this happened. As generous and kind as those around him, Santa doesn't want anything to bother him in the office or at home. This will certainly not happen, because you are good and understanding children… Enjoy everything you see and live!
It may seem like a game to some, but gift wrapping is a real art. There are special techniques for this, and Christmases receive this grace from generation to generation. They work for a long time for each gift to be wrapped nicely, and the fairies sprinkle magic dust on it. It helps Santa not to be seen when he places the gift under the decorated Christmas tree.
Maybe when you unwrapped the Christmas presents you didn't think about how important the packaging is. After this visit, you will surely think twice before tearing the paper and carelessly throwing it on the floor, eager to discover the gift. The gift wrapping workshop is very important, because, from here, the gifts end up directly in Santa's roomy bag.
Maybe ever, waiting for Santa's arrival on Christmas Eve, you saw a trail of light in the sky, which faded after a few moments. It was Santa's sleigh, a very important element in this story. He tried other ways to carry the gifts on the long night, but no one was happier than anyone. And this happened after several reindeer came to him at the house in Lapland and worshiped him. He bargained several carpenters and blacksmiths, and they worked an unseen sleigh. The fairies polished the soles with magic dust so that the sleigh could fly.
The elves adorned it with fir satin and shiny globes. The little girls sang fondly, and their song sat like an enchantment inside the sleigh. That is why, in addition to the sounds of snarls, a pleasant song always comes from Santa's Sleigh. The sleigh seems small, but it is very roomy. Like the gift bag, it has virtually no bottom. You can put in it as much as you want. And Santa really has everything he needs for a long-awaited trip.
Let's see if you know the names of all the reindeer on Santa's sleigh… Everyone is quick to say Rudolf's name, the one with the bright red nose. He leads the team of: Dasher, Dancer, Prancer, Vixen, Comet, Cupid, Donder and Blitzen. Each has an interesting story. For example, Comet once saved Santa's sleigh from colliding with a comet by taking it by the horns and throwing it into the universe. Blitzen is an "electric" reindeer, because it has been struck by lightning several times and is charged with electricity. Santa sometimes uses it as a compass.
The reindeer you visit are not real reindeer but are, as is normal, magic reindeer.
Rudolf is said to have been touched when he was a child by the Magic of Christmas, and since then he can light the way with his nose. All the stories are very interesting, and the reindeer stable is a place to see and remember. Now most of the reindeer are in training, preparing for the big flight around the earth. Rudolf and Vixen stayed in the stable, especially to greet you. Give them and others all your love!
Our tour through the Village of Santa Claus is coming to an end. But don't be sad! Leave here with wonderful memories and you can take sensational souvenirs with you. On the one hand, to relive the meetings and moments here at any time and - on the other hand - to take to your loved ones special objects, purchased directly from this fantastic place. Everything you buy here has the original emblem "Santa's Village".
You will tell your relatives and friends about this dream trip, and the items purchased from the Souvenir Shop will help you keep everyone's attention awake.
Thank you for visiting and we look forward to seeing you anytime!
Olga Vasile
January 19, 2022.
Magic! Spiridusa Bubu insufleteste locul❤❤❤.. timp de cateva momente am redevenit copii ,bucurandu- ne de tot ceea ce inseamna "Spiritul Craciunului".Tot respectul si mult succes pe viitor !!!
Puscasu Marian
January 15, 2022.
O experiență inedită. Recomandăm mai ales pentru a crea amintiri frumoase copiilor.
Iliescu George
January 10, 2022.
Un loc de poveste!
Despre satul lui Moș Crăciun ar fi multe de spus. Am sa incerc sa rezum astfel poate ve ți devenii curioși. * Ideea in sine este adresată in general celor mici sau celor numiți "true believers" . Ve ți descoperii un tur interesant care va va purta pas cu pas pe un diametru de app 20 metri circular prin diverse căsuțe. *La intrare va vor aștepta spiridușii moșului (o doamna micutza și veselă și o domnitza ceva mai tânără coborâtă parca chiar din zona zânelor) va vor prelua clopoțeii (de Taco Bell-interesanta ideea) și va vor invita să vă întoarceți in timp. * Căsuțele sunt interesante dar mie mi au părut mult prea mici și înghesuite pentru un grup de 20 de persoane . Acolo nu as invita mai mult de 8-10 persoane (dar nu mai este rentabil). * Apare și Mosul care încearcă să stea de vorbă cu copilașii, astfel recreând admosfera de alta data *Turul vă poartă prin cele 6 căsuțe iar apoi ce ți trece prin magazinul de suveniruri Per ansamblu: Ideea este buna DAR daca nu găsesc un mod de a organiza ateliere pentru copii , ceva atractiv ....mi e teama că ideea se va stinge în maxim 1 an Prețul este cam exagerat pentru ce oferă 70 Ron adult/50 copil ; cred că 50/30 ar fi mai echitabil As mai împânzii un pic zona cu spiriduși care sa pară că au alte activități în sat (ce e drept spațiul este cam strâns) . Un lucru care mi a plăcut - pentru a creea o ordine totul se face pe baza de rezervare ; singurul sfat - nu as da cardurile și "clopoțeii taco" decât înainte de intrarea de la ora x deoarece Romanul nu se dezice =primește clopoțelul deșii are programare la ora 16 dar el intră la 15 că tot el acolo....nu poți verifica și uite așa 20 se fac 24 (că e unii Români) Per ansamblu, pentru bucuria celor mici ..."true believers" macar 1 data ar merita. Poate daca vor diversifica .....
Elena Vasilica Butacu
January 6, 2022.
Super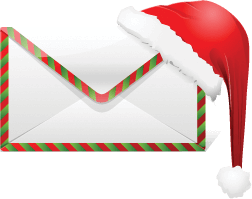 Dear all,
You can't know how happy I am to be among my friends. And, as among friends, I invite you to send me your opinions about the visit to Santa's Village, suggestions and, if necessary, criticism. I want everything to please you.
Thank you and I hug you dearly!
Ho-ho-ho!
OFFICIAl SPONSOR YUGO CĂTINADĂ